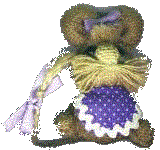 It has been a dream of mine ever since I came to Canada. To get into a car and drive, all the way across this amazing continent. Finally, in April 1996, we managed to get started ... and had one of the best vacations ever. This is a little diary that I wrote during the trip.
No, we didn't take any pictures. We were too busy taking memories, had no time left to fiddle with cameras, camcorders, whatever. However, here is a picture of a little toy mouse that accompanied us during the trip.
Day 1.
Departure was a bit hectic, so to say... first, it took us several days to get started in the first place. But finally, on this sunny Tuesday, we were ready and roaring to go.
That's what I thought, anyway. Although as a seasoned programmer, I should have known that the program you wrote which works on the first try is going to be the worst to debug. I woke up Tuesday after a really pleasant night, a beautiful dream... and at around 10 AM, I told my wife that we are ready to go in 20 minutes.
10 minutes later I was swearing like a dog, trying to find out why my Internet system is not working. Two hours later I was in the middle of replacing a hard disk. Groan.
Around 3 PM, we were getting ready again. By this time, I actually suggested to my wife that we should wait another day... but no, if we did that, we may never get started. So we left...
The trip was rather uneventful (thank God!), except for one little mishap. A few days ago, my power antenna was broken by one of those windshield wiping street kids that apparently began to show up recently in Ottawa. I had it replaced, and now my radio is dead. I think it's the antenna cable that was connected improperly.
So, I don't know what to think; did we have our share of mishaps already, or was this just the prelude? Whichever it is, we are not going to turn back.
Pine Grove, PA, Wednesday morning (Apr 10)
Day 2.
A MUCH nicer day!
Antenna was fixed right in the morning; the fellow only wanted $5 for his work! I gave him $10. With a full tank, we then headed off towards Washington, and eventually dropped off the car at the Beltway (Greenbelt station) in favor of a Metro ride. They weren't lying; the Metro was indeed fine and clean, if only a bit expensive.
We went straight downtown, to the Mall, where we first checked out the Smithsonian Air & Space museum. Fascinating to see things like a real life Apollo command module. On the other hand, the museum appeared sadly run down; most of the displays were ten years old or older.
The Vietnam Memorial... an eerie place.
We also got our fair share of cold wind and rain. Hope we didn't catch a cold. Because of the rain, we didn't wait for Mr. Clinton, or whoever it was that was about to take off in one of those big green helicopters from the Mall near the White House.
Anyway, that was it for Washington, we decided to head out of there; now we are 400 km south of the city, somewhere in Virginia, in a Comfort Inn with rather uncomfortable cold water flowing from the hot water tap. Still, this is nothing compared to yesterday!
Somewhere in VA, Wednesday evening (Apr 10)
Day 3.
I have no legs. Or, at the very least, I don't feel them. Or rather, I do feel two leaden thingies attached to me, but they don't exactly feel like legs. That's what you get when you drive 1300 km non-stop.
Anyway, we are at the outskirts of New Orleans, at a Ramada Inn, with a price tag that's higher than the service would warrant. Ah, nevermind. We crossed 6 states today (VA, TN, GA, AL, MI, LA) and got here in time to get a drink. Except that there was a stupid band playing some "music" louder than a herd of jackhammers in the motel's bar. So, no drinks tonight.
At least no mishaps today; even my car radio appears to be working, although something is fishy with its AM reception. I really feel like doing something nasty to those idiots at Ottawa Honda.
Somewhere near New Orleans, Thursday evening (Apr 11)
Day 4.
New Orleans. I knew it was another one of those American cities we were going to like; I was not mistaken. Silly; while we were downtown, at Jackson square, I frequently found myself staring at English language signs, they looked so out of place. The whole place looked so much like Quebec!
I love streetcars, too.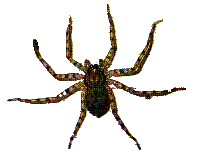 Still in the motel, we saw one beautiful giant spider, must have been two inches in size. It was walking around on the upper floor, I just hope the cleaning staff didn't find it.
We had some real Cajun food for lunch (or was it dinner, at 4PM?); some stuffed mushrooms for Ildiko and some Cajun jambalaya for me. If I didn't know any better, I would have thought it was Bácskai rizseshús. It was excellent.
We saw our first cats in the U.S. First, we saw a nice beige cat on someone's second floor balcony; but then, we found ourselves in a pet store (which we only entered to buy some postcards) where the cats were roaming the store freely!
Now it's early evening (well, 9 PM) and I am trying to recover. After yesterday's 1250 km drive and today's walk around the city, my legs are seriously hurting!
What's left? Something to eat, and a drink. This hotel (another Ramada) is much nicer than yesterday's where we were listening all night to the highway noise coming from the outside. Here, we only have to cope with an icemaker, right outside our door. These Americans, can't they drink anything without their stupid ice? Anyway, the hotel gave us a coupon for a free drink, so we should take advantage of it.
New Orleans (Metairie), Friday evening (April 12)
Day 5.
3600 km; 30% completed. We are near Dallas, TX, and a severe thunderstorm, tornado, etc., watch is in effect.
This morning we drove back to St. Charles street in New Orleans. What a wonderful street with those million dollar southern mansions. Afterwards, we headed out of there and didn't really stop until we got out of Louisiana.
Lunch was an unexpected surprise. We've seen Shoney's restaurants several times along the highway, but this was the first time we actually entered one. We were treated with an excellent lunch and were served by a very friendly waitress.
Our motel tonight is a Day's Inn, so far the cheapest at $38.50. We have been at worse places at nearly twice the price!
Strange accents. It happened perhaps two days ago in Mississippi or wherever that we stopped for lunch. The chap serving us at a Burger King asked what kind of an accent we have. His was, of course, the thickest southern drawl. When we told him we are Hungarians from Canada, he explained that he, too, had an accent while he was living up in the north but now that he is back south, his accent is gone.
Somewhere near Dallas, Saturday evening (Apr 13)
Days 6-7.
Shame on me. Yesterday, I forgot to write into my little diary.
We drove through Dallas-Fort Worth on Sunday morning, and continued our drive through the Texas countryside. The wind! A number of times, I was seriously worried that it will blow us off the road! And when we got out of the car, it was even worse.
Anyways, we successfully reached Wichita Falls and went further, until we crossed the New Mexico border. At around that time, I also surprised my friend John, who phoned my cellular only to find out that I am 3000 miles from home. Unfortunately, we were disconnected because of bad cellular reception and he never phoned back. Oh well.
Later that night we got to the fine town of Santa Rosa, where we spent a pleasant night. We found out that we are in Route 66 land; it was, however, a rather sad sight to see many establishments in Santa Rosa closed for good. But that town was not nearly as bad as some of the near ghost towns we saw along the way.
Monday morning began with a mild disappointment. A very kind lady at the Santa Rosa Chamber of Commerce helped us get in touch with the White Sands missile range; we found out that the famous Trinity Site is open to the public only twice a year.
This most helpful lady, by the way, is Consuelo Campos, at the Santa Rosa Chamber of Commerce, 486 Parker Ave, Santa Rosa, NM 88435. Her address is important because she asked that we send a postcard to her; that's the least we can do after all the help she provided us.
Incidentally, she was a good example of the kind of southern hospitality that was unfortunately not present in New Orleans.
Another thing we found out from her was that, as I suspected, we were already more than 4000 feet above sea level.
After leaving Santa Rosa, we drove around the New Mexico countryside a bit. Incredible. Some cacti, some tumbleweed, lots of desert grass, grazing cattle, 6000+ feet altitude, and amazing silence. Except, of course, when it is two Air Force helicopters flying overhead, refueling from an airborne tanker.
We also encountered a tiny sign in a small unpaved rest area in the middle of nowhere off a two-lane New Mexico highway. The sign was about 8x4 inches, on a small metal pole about a foot long. It said "Call before you dig. Optical fiber underneath. AT&T." It was eerie, to say the least, to realize that Internet gigabytes were traveling right under our feet in the middle of this desolation.
Near Albequerque we were in a bit of a rush to reach a washroom, and we ended up lunching at a Taco Bell. Wasn't a friendly place. Then we continued on I-40. We saw a sign marking the highest spot on I-40; one day, it would be nice to find out just how high up we were.
Once in Arizona, we stopped at the Visitor Centre, took a brief look at a painted cliffside, befriended four beautiful cats, and got some travel information. Then we carried on towards Flagstaff; we were a mere 80 km away, when we saw signs marking the famous Arizona meteor crater nearby. We got rather excited; what a nice surprise to be able to see even that spot! Alas, that was not to be; the crater is closed for the night. As to why they didn't let us drive up to the parking lot, I have no idea. Oh well; maybe next time.
And now we are in Flagstaff, in yet another Comfort Inn. We had an excellent Indian dinner at a nice, civilized restaurant. We are about to go to bed soon, although it's still rather early here; as Arizona is on Mountain Standard Time, we are now three hours behind the East Coast (same as Pacific Daylight).
Flagstaff, Monday evening (Apr 15)
Day 8.
If I wanted to summarize the day in one sentence, it would go like this: the 75 mph speed limit is nice, and Las Vegas is a bore.
The 75 mph speed limit was in Western Arizona, and it sure helped us make up for some time lost up at the Grand Canyon. Which, by the way, is a hell of a lot more exciting and awesome than any Las Vegas casinos.
Also a beautiful site is the Hoover Dam, an unexpected surprise on our way. I only discovered yesterday that this dam would be on our route.
Besides being boring, Vegas was also full. None of the nice casino/hotel complexes had any rooms left, so we ended up lodging some 20 miles from Vegas, at a run-down Super 8 motel, for 55 bucks. Groan. I really wish we had spent three times the money but stayed for the night at one of the downtown hotels.
We spent a whole lot of ten bucks in a casino; afterwards, we just came out of there. It's hopelessly boring.
If all goes well, we shall be in San Francisco by tomorrow night; and then I will SLEEP!!!
Boulder, Nevada, Tuesday evening (April 16)
Day 9.
We are in San Francisco!
Amazing. 9 days, 7300 kilometers, a dozen or so states (hmmm, NY, PA, MD, VA, TN, GA, AL, MI, LA, TX, NM, AZ, NV, CA; that's 14, not counting DC). And I am as tired as I can ever be!
We headed out of Nevada at around noon yesterday, after the receptionist at the motel (which wasn't that bad after all) described Las Vegas as the "biggest scamster town in probably the entire world". Maybe it wasn't such a bad thing after all to stay at a roadside motel instead of one of the hotel/casino complexes; I doubt we would have heard such an honest opinion at one of those places!
We stuffed our faces with an excellent breakfast (we knew we were close to San Francisco when we saw the motel's tiny restaurant serve espresso) and then we headed out to the Death Valley. An amazing place. First, we are 6000 feet above sea level, and before you can blink twice, we are actually driving below sea level. Then back at 5000, on a road full of warnings ("turn off A/C to avoid overheating") and tanks with radiator water.
We stopped briefly at a small roadside cafe, where we also saw a real desert cat. It was an ordinary housecat, but the colors were truly desert-like.
Then before we knew it, we were crossing the Rockies. We also saw some amazing rain on the eastern side of the mountains, complete with a double rainbow (why did the colors appear in the opposite order on the two?). Then we saw the most amazing change in vegetation, almost as if it were a line drawn by a ruler, was the line separating desert vegetation from lush, Mediterranean greenery.
The rest was just an exhausting drive first on a rainy mountain road to Bakersfield (where we ate and bought gas) and then to San Francisco through the night. We got to our favorite Ramada (twice as expensive as it used to be) at around 3 AM, after another 1100 kilometers.
Today I will sleep. And sleep. And sleep. Tomorrow, time to get an oil change. Saturday, we begin our journey back home.
San Francisco, California, Thursday morning (April 18)
Days 10-11.
Before I forget again: I failed to write about Zabriskie Point. I never knew that this place actually exists; it is a lookout in the Death Valley. The place itself is eerie; there is barely any life there, only incredible rocks (and three beautiful black birds that looked like crows).
The last two days were spent with rest, mostly. Thursday, we had breakfast in bed (well, in our room, anyway). We ventured out a bit later in the evening, went to the Ghirardelli building (where we ate an excellent Indian dinner).
Friday was a bit more busy: first, I went to San Francisco Honda to have the car serviced. In addition to the regular oil change and checkup, they also fixed (again) my antenna cable, although they told me that to do it right, the entire cable should be replaced. I also found a tiny Hungarian eatery, where I bought some salami and brought home some excellent lunch (körözött sandwich). While I was doing all this, Ildiko went to the Golden Gate Park, and checked out the arboretum there.
In the afternoon, we went downtown, ate some cakes at a Patisserie, and then went down to the Pacific Ocean. After all, it would have been a real shame not to have seen the ocean after we came all the way here!
Dinner was at Fono Paprikas, a Hungarian place at Ghirardelli's.
And today, we are about to head out of here. Next stop: Salt Lake City, which we hope to reach tonight.
San Francisco, California, Saturday morning (April 20)
Days 12-13-14.
Shame on me. No trip diary for three days! I hope I can remember everything worth remembering.
Saturday began with a return visit to the small Hungarian eatery, where we stocked up with some körözött sandwiches (among other things) for the road. Then we began to head out of that wonderful city, going eastward on I-80.
Soon, we found ourselves back among the mountains, again at 6000 feet or more. And we went and went and went; and saw Reno, Nevada, and went and went and went; and crossed into Utah (bye-bye 75 mph) and still went. Until we got to Salt Lake City; by that time, I was half dead from all the driving. So what awaited us in that fine town? Not only were there no rooms at the first Comfort Inn where we tried to stay, they told us that there is a room shortage in the city everywhere. Rather disappointing news at 2AM after some 1200 km of driving. Fortunately, we got lucky; on the other side of town, an EconoLodge had one room available, so we were saved.
Sunday, we began to head up North on I-15, to check out the famous Golden Spike monument. This is the place where the railroads met back in 1869. We were fortunate enough to arrive just in time for a guided tour to the engine house, where we saw the two replica engines (the originals were destroyed a long time ago).
After the tour, as we were about to begin heading out of there, we also began to wonder whether we should really go up to the Yellowstone park. First, we were informed that the park is partially closed, with only its north entrance open this time of the year. Second, even down where we were, almost 1000 km to the south, it started snowing! So we decided to skip Yellowstone and start heading straight towards Chicago (which we also decided to skip later that day, so we are now on our way directly to Indianapolis).
On our way out of there, we also made a tiny detour towards the main gate of Thiokol (I had no idea they were located there). We saw a couple of Thiokol rockets on public display, and also a tabby cat hunting the grounds.
As we crossed into Wyoming, the speed limit was back to 75 mph again, thank goodness. Repeatedly, we saw snowy patches, which was to be expected; after all, we were in high country (above 6000 feet). What wasn't expected was a real snowstorm we got into at Laramie. At that time, we were ready to stop at the first motel; the only thing that made us drive on was the numerous signs we saw en route of a place called Little America, just ahead in Cheyenne. We already saw one such place earlier, and it looked rather inviting.
So we got all the way to Cheyenne, found Little America, and got the most amazing hotel room for a total of $55. Absolutely the highest quality, at an amazing price. Perhaps some of the stuff, the furniture was cheap (but not tacky!) imitation, but otherwise the place almost beats the San Francisco Hilton! I really felt like staying for an extra few days, that hotel was so enjoyable.
Well, we didn't stay; we are too eager to get home, after all. So Monday morning we continued our journey eastward. Crossed into Nebraska, and drove and drove and drove and drove... (yeah, a real long state). I was so sleepy, I almost managed to fall asleep at the wheel a few times. But we pushed on, and after numerous stops at small, totally unremarkable places, we reached Omaha, and crossed into Iowa. One hour later, we stopped at the also completely unremarkable place of Atlantic, Iowa, to stay at another EconoLodge for the night. It is only $40 but what an incredible difference! There should be a Little America in every U.S. town, methinks.
One thing that was remarkable during the last few days was again how people speak in various regions: lots of "you bet"-s in the west, but then in Nebraska, it was "aha" everywhere.
So here we are, one day away from Indianapolis, and now I am again up to date with my diary.
Atlantic, Iowa, Monday evening (April 22)
Day 15.
Two days away from home!
Tonight, we arrived in Indianapolis, after a rather uneventful, boring trip through Iowa and Illinois. Suddenly, we started to see Ontario license plates again, this, as much as the late winter scenery, reminds us how close we are to Ottawa.
Also appearing on the road are Shoney's restaurants; and it was at one of these where we had yet another excellent dinner just an hour outside of Indianapolis. This was one of only two brief stops on our 900 km trip; the other was a stop for gas somewhere in Illinois.
On the road, I phoned my editor at SAMS, and we agreed to meet for lunch tomorrow. I am rather looking forward to it! It will be nice to meet her and her colleagues in person.
We are staying at another Comfort Inn, after being turned away from both a Fairfield Inn and a Quality Inn (what is it, another Salt Lake City? And it is not even Indy 500 time yet!)
The mileage (kilometrage?) so far is at aroung 10500. Cleveland is our target tomorrow, and after that, we are going home!
By the way, Indiana is the 20th state we are in.
Indianapolis, Indiana, Tuesday evening (April 23)
Days 16-17.
Home at last!
But not before we had a chance to spend a night at the worst motel on our trip. If you ever go to Cleveland or wherever else these guys might operate, don't go to the Cross Country Inn! More about it later.
Wednesday morning, I phoned my editor again, and we agreed to meet at the publisher's office. I must say that I was the recipient of the most royal treatment. I met several people who had a role in my Visual C++ book. They also took us out for lunch to a rather pleasant Italian restaurant nearby.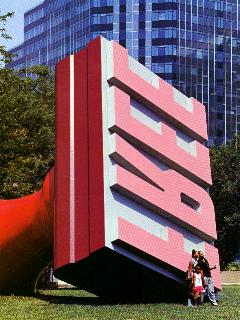 Shortly after lunch, we left Indianapolis, driving all the way to Cleveland. Again, we found ourselves in a town where it was difficult to find a hotel room. Eventually, at the recommendation of the desk clerk at a Comfort Inn, we went to this Cross Country Inn, where we got the worst room we had throughout the entire trip, for 60 dollars.
I admit I fail to understand why hotel operators select bathroom fans that operate at the noise level of a jet aircraft. But at this motel, the noise was more like that of a minor war. If either of us had to go to the bathroom, we certainly woke up each other. (Naturally, the fan was wired together with the lights so there was no way to leave the fan off if whatever it was you went to do in the bathroom didn't require ventilation.)
But that was not all. Shall I mention the fact that we only had a small roll of toilet paper in the bathroom? Or that the place that advertised itself as the "cleanest", actually had some leftover garbage on the floor in our room?
But the worst part was probably not even the motel's fault but it almost made us leave the place in the middle of the night. At around 12:40 AM, suddenly there was a loud BANG BANG BANG on our door! Perhaps someone, drunk, got lost; but it sure was a very unpleasant experience.
Oh well, we survived. The next morning we explored Cleveland a bit, and found an industrial town in an advanced state of decay. Originally, we planned to explore a little bit, to see if we can find any signs of the once substantial Hungarian minority there. But there was little to see; the market where supposedly a Hungarian meat and deli shop operated looked more like a disaster area. In short order, we were out of there, heading home. As we crossed the downtown area, we caught a glimpse of Claes Oldenburg's Free Stamp, a 28-foot tall sculpture of a rubber stamp that says FREE.
The rest of the trip was uneventful. Quick lunch on the Thruway at a Denny's, a long drive, uneventful crossing of the border (they didn't ask about the salamis). Thanks to our quick departure in Cleveland, we arrived in Ottawa by around 9:30 PM, so we even had time to pick up our keys from some friends and get home with a hamburger dinner from Harveys. At home, everything is fine, the plants survived, nothing scary in the mail.
Totals: 16 days and 6 hours; 12,929 kilometers or 8,034 miles, 21 states visited. One oil change, no accidents, one snowstorm.
WHEW.